Welcome to ERG Learning and Testing Center
ERG Learning and Testing Center is a private training company that certifies individuals in various IT and business skills. It is an Authorized Training Center for the International Council of E-Commerce Consultants (EC-Council) - the owner and developer of the world famous Certified Ethical Hacker (CEH) course, Computer Hacking Forensics Investigators (CHFI) program, Certified Penetration Testing Professional (CPENT),License Penetration Tester (LPT) program and various other programs offered in over 60 countries around the globe. The company is also an Authorized Training Partner for CompTia offering A+, Network+, Security+, Project+, Linux+, CySA+, Pentest+, Cloud+, CASP+ and CTT+ . ERG also offers various technical training on Cisco (CCNA and CCNP); Microsoft (MCSA, MCSD, MCSE, etc); Linux(Fundamentals, System Admin, Network Admin); CISSP; ITIL; to name a few.
For the Softskills training, ERG Learning and Testing Center is known in areas of: Project Management (PMP); Six Sigma (Yellow Belt, Green Belt, Black Belt); Communication; Train-the-Trainers; etc.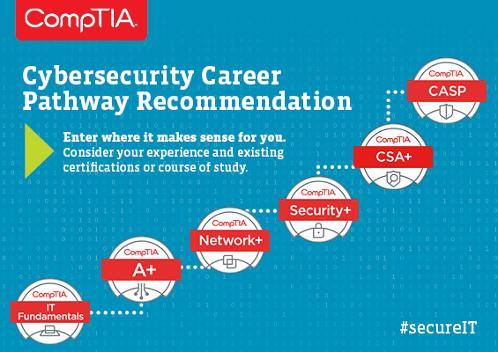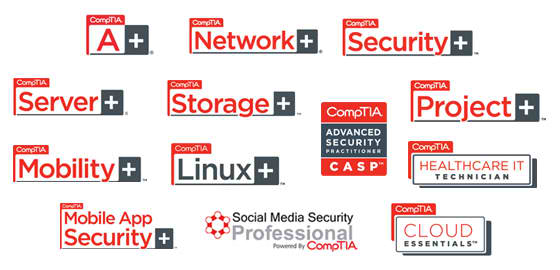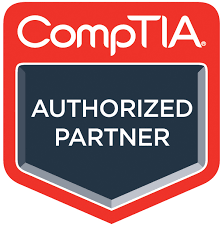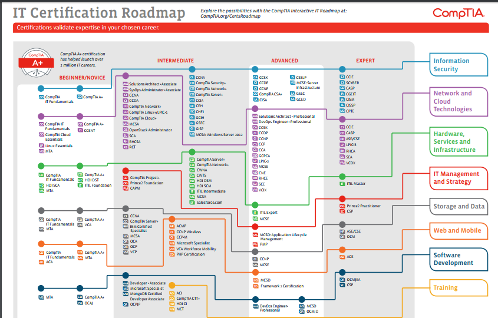 CompTIA Certifications?
With the released of the CompTIA Cybersecurity Analyst (CSA+) exam on February 15, 2017, CompTIA entered an uncharted territory. For the first time, a vendor-neutral CompTIA cybersecurity career pathway will exist for IT professionals to achieve cybersecurity mastery, from beginning to end. Make sure to visit the CompTIA Cybersecurity Hub for more information on IT security careers. CompTIA CSA+ fills the skills gap between CompTIA Security+ and the CompTIA Advanced Security Practitioner (CASP) exam. Until now, many CompTIA Security+ certified professionals waited until they gained at least 5 years of IT security experience before sitting for the CASP exam. Either that, or they branched into vendor-specific exams, such as VMWare, Cisco or Microsoft. CompTIA Security+ certified professionals can take the next step by pursuing CSA+. It's a new certification that assesses the skills needed to apply behavioral analytics to the IT security environment to improve the overall state of IT security. Tools, such as packet sniffers, Intrusion Detection Systems (IDS) and Security Information Event Managers (SIEM) are used in this job role. After the seminal Target attack of 2014, the IT security analyst or cybersecurity analyst job role has gained more importance. These skills are now essential for most organizations. Why can IT pros take CSA+ after Security+? Because CompTIA Security+ mirrors 2 years of IT security experience and CSA+ mirrors 3-4 years. It is a logical progression. After CSA+, IT pros can pursue CASP to prove their mastery of hands-on cybersecurity skills required at the 5- to 10-year experience level. But what if you don't have the skills or experience to start with CompTIA Security+ or CSA+? You'll need to start earlier on the pathway. CompTIA Network+ is an important recommended prerequisite to CompTIA Security+. In order to secure a network, you must understand how the network functions. Otherwise, you are learning security skills and applying them to a network you don't understand. If you haven't taken CompTIA Network+, we recommend that you earn it, or gain the equivalent knowledge of nine-months' networking experience.
Before you take CompTIA Network+, you need an understanding of the most common hardware and software technologies used on the network. After all, how can you support a network if you don't understand what is attached to it? CompTIA A+certification, which mirrors the skills of an IT pro with six months of IT experience, assesses the skills necessary to support IT infrastructures, which includes device hardware, software, networks and security, from an entry-level IT pro perspective. If you are a beginner and don't have CompTIA A+ or six months of IT pro experience, you can pursue the CompTIA IT Fundamentals exam. It is the beginning of the career pathway. If you want a career in IT and you are new to the profession, then IT Fundamentals is the best place to start. It helps you learn more about the world of IT and provides a broad understanding of the IT profession.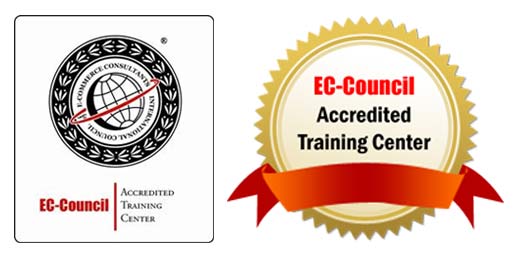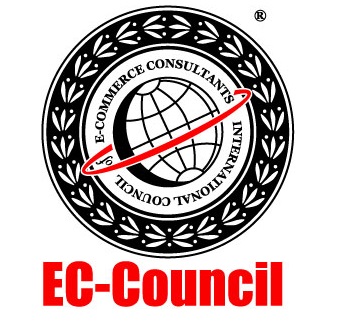 EC-Council Certifications?
EC-Council professional certifications cover the technical skills and knowledge needed to succeed in a specific IT career. Train for your certification exam through personal instruction with knowledgeable instructors delivering the subject matter in a professional, informative manner using accredited materials and accommodations. Get certified and separate yourself from the rest. Sign up now!
International Council of E-Commerce Consultants, also known as EC-Council, is the world's largest cyber security technical certification body. They operate in 145 countries globally and they are the owner and developer of the world-famous Certified Ethical Hacker (CEH), Computer Hacking Forensics Investigator (C|HFI), Certified Security Analyst (ECSA), Certified Penetration Testing Professional (CPENT)License Penetration Testing (Practical) programs, among others. They are proud to have trained and certified over 200,000 information security professionals globally that have influenced the cyber security mindset of countless organizations worldwide.
"Our lives are dedicated to the mitigation and remediation of the cyber plague that is menacing the world today "
Jay Bavisi
President & CEO
EC-Council
Address
SM Light Mall
Mandaluyong City, Metro Manila
+63 (2) 8535-0622
Social
info@erglearningcenter.com
Office Hours

Monday: 9:00 am - 5:00 pm
Tuesday: 9:00 am - 7:00 pm
Wednesday: 9:00 am - 6:00 pm
Thursday: 9:00 am - 7:00 pm
Friday: 9:00 am - 5:00 pm
Saturday: 8:30 am - 5:00 pm
Sunday: 8:30 am - 5:00 pm